Julie Pelaez's work with alcohol inks first caught our attention in 2017.
In fact, her work was featured in our double Issue 03 & 04.
Julie, who is a former Advertising Art Director turned stay-at-home mom, discovered a calling the moment she picked up alcohol inks in 2015.
She combines her conceptual advertising background with her passion for color to create abstract works rich with hidden meaning.
Julie tends to work in series, with themes ranging from current events to self expression to thought-provoking messages, all with the intention of connecting with others while elevating interiors.
We featured her work from her new series based on the law of attraction in the Artist Spotlight of Issue 19 "Make/Do."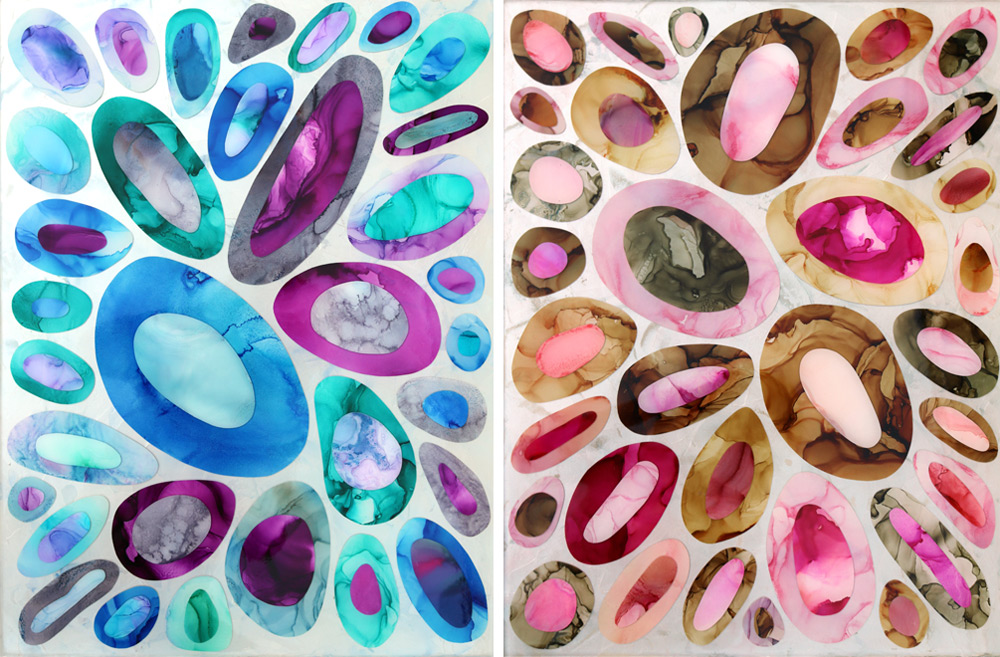 ---
This theme is of particular interest to me because I am a doer.
I am inspired by the progression of moving forward through trying new ideas, experimenting with different materials, challenging myself outside my comfort zone and dusting myself off and trying again when things don't go as planned.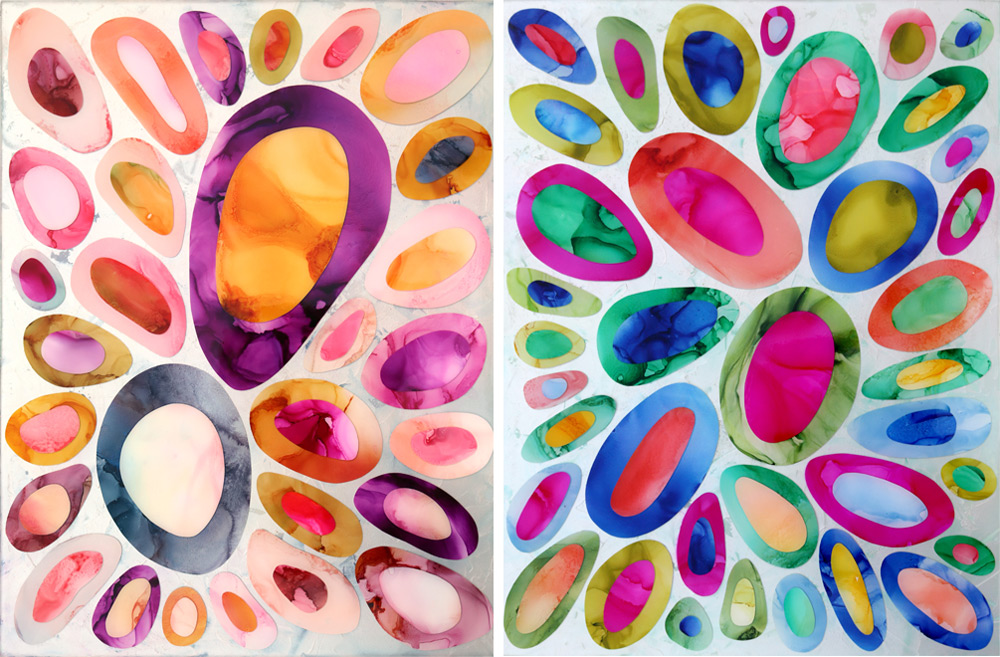 There is so much reward found in the growth, the grit and reaching that end goal of standing back from a finished piece.
While my work has evolved over time, what has been constant is my motivation from both the zen-like "flow state" I feel while creating, as well as releasing the ideas inside of me begging to be expressed.
My advice to other artists is to show up daily in your studio practice, even if for an hour. A small amount of progress is still progress.
---
Support Julie & follow her on Instagram