new & now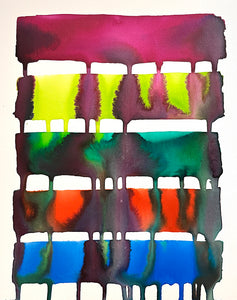 COMING SOON
A new collection is brewing and will manifest in the form of daily paintings for the month of October. Follow along on Instagram @juliepelaezstudios In the meantime, you can read more about the inspiration behind this collection, "Alignment to Self" on my blog HERE.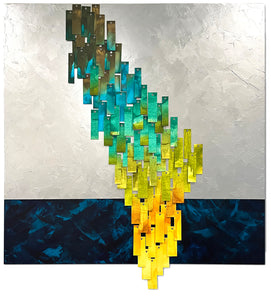 ON EXHIBIT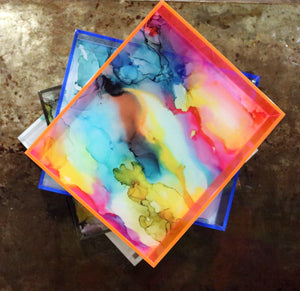 NEW: CUSTOMIZABLE ACRYLIC TRAYS
Serve or stash in style with customizable acrylic artful trays! Available in multiple sizes, artworks and acrylic color combinations HERE.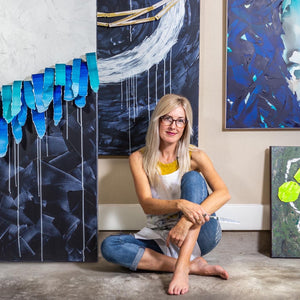 NICE TO MEET YOU
Welcome. I'm Julie Pelaez, a Mixed-Media Abstract Artist specializing in artworks rooted in self discovery and empowerment. I consider myself a storyteller, using different combinations of materials, substrates and techniques as my language to communicate ideas and cultivate connection, all while elevating interiors. When you surround yourself with things that bring you joy, it impacts the way you feel. Thanks for being here and I'm just an email away.
- Julie
hello@juliepelaezstudios.com
Testimonials
"Julie produced a beautiful painting on plexiglass for my dining room. Not only did it include all of the elements I was looking for, the painting completely exceeded my expectations. It's stunning!"

Kristen, art commission client
"Julie's pieces are hung proudly in our living room. We are so happy with how they look and the positive impact they've made to the room!"

Todd, original art collector